The month of June is dedicated to The Sacred Heart of Jesus. which is June 8. The Immaculate Heart of Mary falls the day after on June 9. This month falls within the liturgical season of Ordinary Time, which is represented by the liturgical color green. This symbol of hope is the color of the sprouting seed and arouses in the faithful the hope of reaping the eternal harvest of heaven, especially the hope of a glorious resurrection. It is used in the offices and Masses of Ordinary Time. The last portion of the liturgical year represents the time of our pilgrimage to heaven during which we hope for reward.
The Holy Father's Intentions for the Month of June 2018
Universal – Social Networks: That social networks may work towards that inclusiveness which respects other for their differences. (See also Pope's Worldwide Prayer Network)
Ordinary Time: June 22
Optional Memorial of St. Paulinus of Nola, bishop and confessor; Optional Memorial of Sts. John Fisher, bishop and martyr and Thomas More, martyr
St. Thomas More was born in London, England and was Chancellor of King Henry VIII. As a family man and a public servant, his life was a rare synthesis of human sensitivity and Christian wisdom.
St. John Fisher studied Theology in Cambridge (England) and became Bishop of Rochester. His friend, Thomas More, wrote of him, 'I reckon in this realm no one man, in wisdom, learning and long approved virtue together, meet to be matched and compared with him.' He and his friend St. Thomas More gave up their lives in testimony to the unity of the Church and to the indissolubility of Marriage.
St. Paulinus was born of a patrician Roman family at Bordeaux. He was successively prefect, senator and consul. His wife, wishing to consecrate herself to God, gave up rank and riches; he followed her example and went to live an austere hermit's life at Nola in Italy. There he became a priest and then bishop of the city, and gave his people not only an example of virtue but also wise guidance during the ravages and calamities of the Gothic invasion. He died in 431, aged 78, and was buried at Nola near the tomb of St. Felix.
According to the 1962 Missal of St. John XXIII the Extraordinary Form of the Roman Rite, today is the feast of St. Alban who was venerated as the proto-martyr of Britain. He was a citizen of Verulam and was converted by a persecuted priest whom he sheltered in his house. He was executed on Holmhurst Hill. On that spot King Offa erected the Benedictine abbey of St. Alban's by which name Verulam has since been known.
---
Collect for Eleventh Week in Ordinary Time
O God, strength of those who hope in you, graciously hear our pleas, and, since without you mortal frailty can do nothing, grant us always the help of your grace, that in following your commands we may please you by our resolve and our deeds.
---
St. Thomas More

His belief that no lay ruler has jurisdiction over the church of Christ cost Thomas More his life.
Beheaded on Tower Hill, London, July 6, 1535, he steadfastly refused to approve Henry VIII's divorce and remarriage and establishment of the Church of England.
Described as "a man for all seasons," More was a literary scholar, eminent lawyer, gentleman, father of four children and chancellor of England. An intensely spiritual man, he would not support the king's divorce from Catherine of Aragon in order to marry Anne Boleyn. Nor would he acknowledge Henry as supreme head of the church in England, breaking with Rome and denying the pope as head.
More was committed to the Tower of London to await trial for treason: not swearing to the Act of Succession and the Oath of Supremacy. Upon conviction, More declared he had all the councils of Christendom and not just the council of one realm to support him in the decision of his conscience.
Four hundred years later, in 1935, Thomas More was canonized a saint of God. Few saints are more relevant to our time. In fact, in 2000, Pope John Paul II named him patron of political leaders. The supreme diplomat and counselor, Thomas More did not compromise his own moral values in order to please the king, knowing that true allegiance to authority is not blind acceptance of everything that authority wants. Henry himself realized this and tried desperately to win his chancellor to his side because he knew More was a man whose approval counted, a man whose personal integrity no one questioned. But when Thomas resigned as chancellor, unable to approve the two matters that meant most to Henry, the king felt he had to get rid of Thomas.
Excerpted from Saint of the Day, Leonard Foley, O.F.M.
Patron: Adopted children; diocese of Arlington, Virginia; civil servants; court clerks; difficult marriages; large families; lawyers; diocese of Pensacola-Tallahassee Florida; politicians; politicos; statesmen; step-parents; widowers.
Things to Do:
---
St. John Fisher

John Fisher is usually associated with Erasmus, Thomas More and other Renaissance humanists. His life, therefore, did not have the external simplicity found in the lives of some saints. Rather, he was a man of learning, associated with the intellectuals and political leaders of his day. He was interested in the contemporary culture and eventually became chancellor at Cambridge. He had been made a bishop at thirty-five, and one of his interests was raising the standard of preaching in England. Fisher himself was an accomplished preacher and writer. His sermons on the penitential psalms were reprinted seven times before his death. With the coming of Lutheranism, he was drawn into controversy. His eight books against heresy gave him a leading position among European theologians.
In 1521 he was asked to study the problem of Henry VIII's marriage. He incurred Henry's anger by defending the validity of the king's marriage with Catherine and later by rejecting Henry's claim to be the supreme head of the Church of England.
In an attempt to be rid of him, Henry first had him accused of not reporting all the "revelations" of the nun of Kent, Elizabeth Barton. John was summoned, in feeble health, to take the oath to the new Act of Succession. He and Thomas More refused because the Act presumed the legality of Henry's divorce and his claim to be head of the English church. They were sent to the Tower of London, where Fisher remained fourteen months without trial. They were finally sentenced to life imprisonment and loss of goods.
When the two were called to further interrogations, they remained silent. Fisher was tricked, on the supposition he was speaking privately as a priest, and declared again that the king was not supreme head. The king, further angered that the pope had made John Fisher a cardinal, had him brought to trial on the charge of high treason. He was condemned and executed, his body left to lie all day on the scaffold and his head hung on London Bridge. More was executed two weeks later.
Excerpted from Saint of the Day, Leonard Foley, O.F.M.
Patron: Those persecuted for the Faith.
Symbols: Palm
Things to Do:
---
St. Paulinus

In 353 Pontius Meropius Anicius Paulinus was born of a prominent Bordeaux family. He received his education in the school of the rhetorician Ausonius. At an early age he attained the dignity of senator and then of consul. As governor of Campania, he chose Nola as his seat. Here he was converted to the faith by St. Felix of Nola. He resigned his position and returned to Gaul, where St. Martin of Tours restored his eyesight.
Despite personal remonstrances, Paulinus was ordained a priest in Spain, and from there he returned to do honor at the grave of his sainted spiritual father. In 409 he became bishop of Tours. Paulinus was an author and poet; he corresponded with the great saints and scholars of his time, Ambrose and Augustine. During the Vandal invasion he used every possible means to feed the poor. When a poor widow asked for money to ransom her son, he gave himself into slavery. With God's aid he returned to his flock and died at the age of seventy-eight in 431. His last words were: "I will prepare a lamp for My anointed" (Ps. 131). His particular virtue was love toward the poor.
Excerpted from The Church's Year of Grace, Pius Parsch
https://www.catholicculture.org/culture/liturgicalyear/calendar/day.cfm?date=2018-06-22#
Meditation: Matthew 6:19-23
Saints John Fisher, Bishop, and Thomas More, Martyrs (Optional Memorial)
The lamp of the body is the eye. (Matthew 6:22)
Have you ever watched an ice cream commercial and said to yourself, "I could go for a cone right now!" Maybe you have a lot of self-control, and you think, "Well, that really isn't a good idea." But you may also find yourself drifting into the frozen section of the grocery store next time you shop. That little inspiration came into your mind, became part of your thoughts, grew into a kind of craving, and then affected your actions.
This is what Jesus is talking about in today's Gospel reading. What we take in through our eyes shapes the focus of our hearts and our actions.
Think for a minute about how many images you absorb during the day: television, magazines, billboards, the Internet, and social media. While many are enjoyable or harmless, some are downright offensive. If a fifteen-second commercial can make you want ice cream, how much more can a longer movie depicting extreme violence or impure situations influence our thoughts?
These images don't have to dominate our minds. We can learn to guard our eyes by deciding what we will watch and what we'll avoid. In those cases where it's just unavoidable, we can learn how to catch the images before they become a part of our thought process. Blocking unhealthy images and focusing on wholesome and uplifting ones can help us keep our thoughts pure and full of light.
You might be surprised at how a simple awareness of what images you allow or don't allow will give you more peace and a sense of steadiness in your heart.
Today, think about the many images that you see in a given day. Then, just for fun, get a piece of paper and a red and a green marker. All morning, pay attention to what you are seeing. If it is an image you should filter out, make a red mark. If it is a good image, make a green mark. Then, during lunch, take stock. Are there too many red marks? What can you do about it? How can you make your eyes as clear as possible? By fixing them on Jesus as often as you can remember to.
"Lord, help me to guard my eyes and turn my heart to you."
2 Kings 11:1-4, 9-18, 20
Psalm 132:11-14, 17-18
MARY'S MEALS
Our mission is to enable people to offer their money, goods, skills, time, or prayer, and through this involvement, provide the most effective help to those suffering the effects of extreme poverty in the world's poorest communities. We welcome all into the Mary's Meals family and we believe everyone has something important to contribute to the realization of our vision.
For every $1 you give, 93 cents is spent directly on charitable activities. Thank you for your help and support!

MIRACULOUS MEDAL
 In 1830, one of the apparitions sanctioned by the Roman Catholic Church occurred in the chapel of the Daughters of Charity of St. Vincent de Paul, Rue de Bac, Paris. There were three visions given to Saint Catherine Laboure who, at the time of the first one, was a novice in the order. She was awakened at 11:30 PM on the eve of the Feast of St. Vincent de Paul, by a "shining child" who led her to the chapel where she saw Our Lady, who spoke to her for two hours about the difficult task that lay ahead. Four months later, on November 27 Catherine had the second vision wherein she saw a three-dimensional scene of the Blessed Virgin standing on a white globe with dazzling rays of light streaming from her fingers and she heard a voice say:
"These are the symbols of grace I shed upon those who ask for them."
"There now formed around the Blessed Virgin a frame rather oval in shape on which were written in letters of gold these words: 'O Mary conceived without sin, pray for us who have recourse to Thee' Then the voice said: ' Have a medal struck upon this model. All those who wear it, when it is blessed, will receive great graces especially if they wear it round the neck. Those who repeat this prayer with devotion will be in a special manner under the protection of the Mother of God. Graces will be abundantly bestowed upon those who have confidence.' "
At the same instant, the oval frame seemed to turn around. Then I saw on the back of it the letter 'M', surmounted by a cross, with a crossbar beneath it, and under the monogram of the name of Mary, the Holy Hearts of Jesus and of His Mother; the first surrounded by a crown of thorns and the second transpierced by a sword. I was anxious to know what words must be placed on the reverse side of the medal and after many prayers, one day in meditation I seemed to hear a voice which said to me: ' The 'M' with the Cross and the two Hearts tell enough.' "
This sacramental from Heaven was at first called simply the Medal of the Immaculate Conception, but began to be known as the Miraculous Medal due to the unprecedented number of miracles, conversions, cures, and acts of protection attributed to Our Lady's intercession for those who wore it.
Sister Catherine became Saint Catherine in 1947. The church instituted recognition of the apparition in which the Miraculous Medal first appeared for November 27, 1830. Millions of the Miraculous Medal have been distributed, and many graces and miracles have been received through this devotion to Our Lady.    
*Click on this link for a free Miraculous Medal
BROWN SCAPULAR OF MT. CARMEL
"Whosoever dies clothed in this
shall never suffer eternal fire."
Virgin Mary's promise to Saint Simon Stock
July 16, 1251″Wear it devoutly and perserveringly," she says to each soul, "it is my garment. To be clothed in it means you are continually thinking of me, and I in turn, am always thinking of you and helping you to secure eternal life."
The scapular is an external sign of the filial relationship established between the Blessed Virgin Mary, Mother and Queen of Mount Carmel, and the faithful who entrust themselves totally to her protection, who have recourse to her maternal intercession, who are mindful of the primacy of the spiritual life and the need for prayer.
THE SABBATINE PRIVELEGE
The blessed Virgin of Mt. Carmel has promised to save those who wear the scapular fromthe fires of Hell; She will also shorten their stay in Purgatory if they should passfrom this world still owing some temporal debt of punishment.
The Blessed Virgin appeared to him and speaking of those who wear the Brown Scapular said: "I, the Mother of grace, shall descend on the Saturday after their death and whomsoever I shall find in Purgatory, I shall free, so that I may lead them to the holy mountain of life everlasting."
Pope Benedict XV proceeded to grant an indulgence of 500 days for each time the cloth Scapular is kissed". On July 16th, the Scapular feast, while addressing the seminarians of Rome, Benedict XV said: "Let all of you have a common language and a common armor: the language, the sentences of the Gospel; the common armor, the Scapular of the Virgin of Carmel, which you all ought to wear and which enjoys the singular privilege of protection even after death."
Pope Benedict XV, addressing seminarians in Rome:"Let all of you have a common language and a common armor: The language, the sentences of the Gospel – the common armor, the Brown Scapular of the Virgin of Carmel which you ought to wear and which enjoys the singular privilege and protection after death."The Brown Scapular | A Sacramental"One of the most remarkable effects of sacramentals is the virtue to drive away evil spirits whose mysterious and baleful operations affect sometimes the physical activity of man. To combat this occult power the Church has recourse to exorcism, and sacramentals" (The Catholic Encyclopedia., 1913, VXIII, p. 293).The Brown Scapular | A True StoryYou will understand why the Devil works against those who promote the brown scapular when you hear the true story of Venerable Francis Yepes. One day his Scapular fell off. As he replaced it, the Devil howled, "Take off that habit which snatches so many souls from us! All those clothed in it die piously and escape us!" Then and there Francis made the Devil admit that there are three things which the demons are most afraid of: the Holy Name of Jesus; theHoly Name of Mary and the Holy Scapular of Carmel."Modern Heretics make a mockery of wearing the Scapular. They decry it as so much trifling nonsense." – St. Alphonsus LigouriMary, Mother of God and Our Mother"When Mary became the Mother of Jesus, true God and true Man, She also became our Mother. In His great mercy, Jesus wished to call us His brothers and sisters, and by this name He constituted us adopted children of Mary." – St. John BoscoOver the years there have also been many miracles associated with wearing the brown scapular.
*If you would like a brown scapular click here: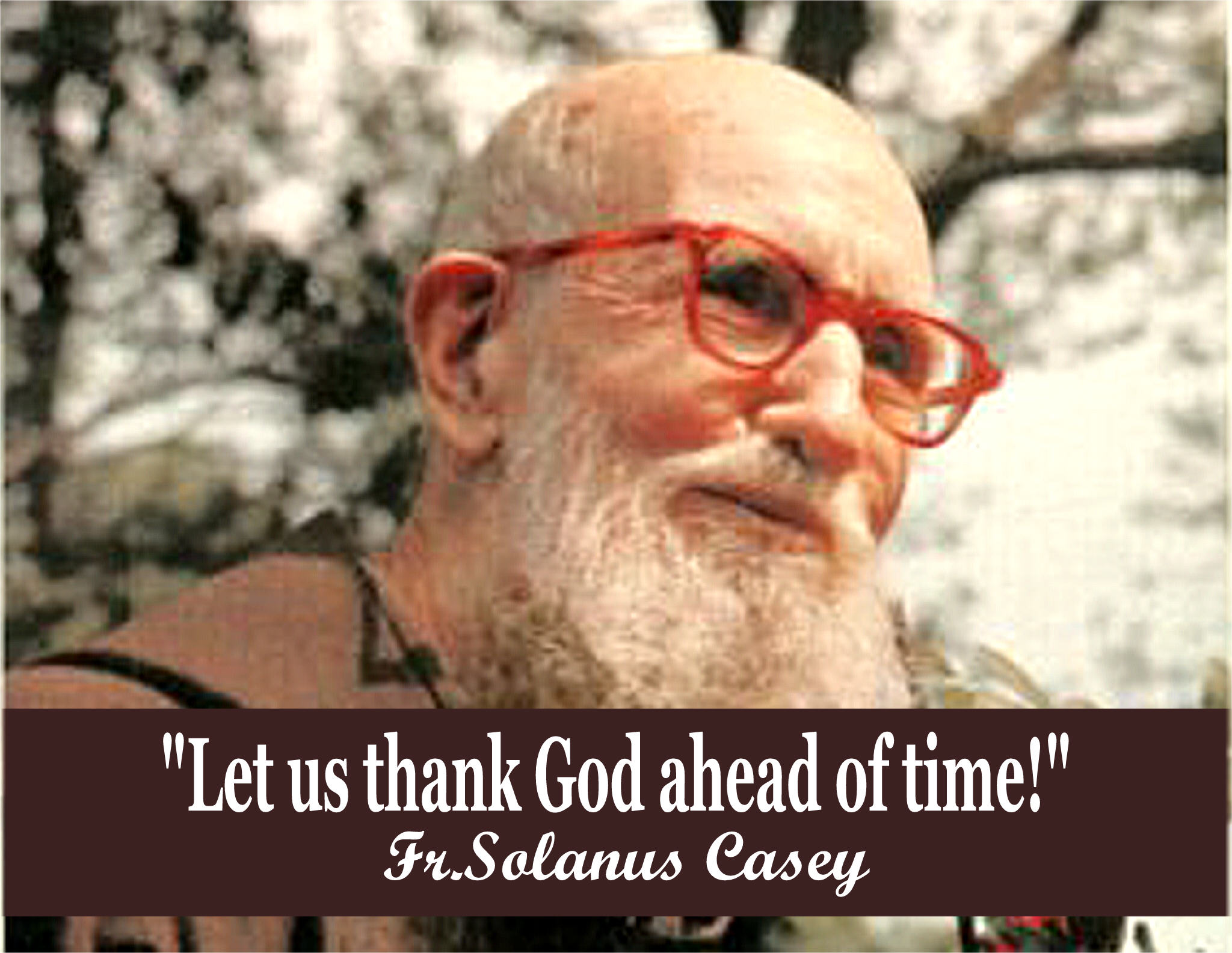 New Catholic Radio Station serving Chittenden County
WINOOSKI – In a state identified in a national study two years ago as one of the least religious in the country, a new Catholic radio station is being hailed by the market and people of faith.
Our Lady of Perpetual Help Radio, which can be found at 105.5 FM, transmits 24-hour daily programming of the Eternal Word Television Network from the St. Francis Xavier Church property in Winooski. The station can be heard in the greater Burlington area and started broadcasting earlier this fall.
Donna McSoley, the driving force behind WRXJ 105.5 FM, said she is eager to begin producing some local programming after she learns more about audio editing software. McSoley said one of her ambitions is to air homilies from priests who serve the Roman Catholic Diocese of Burlington.
"I wanted to bring Catholic radio to Vermont because many people here have rejected Christianity without even knowing much about church history, the early church fathers, or never having read the Bible in its entirety," said McSoley. "Our state is in crisis over heroin and other drugs, and many people are lost and are desperately searching for freedom from addictions and a greater meaning in life."
In 2015, the Pew Research Center conducted the Religious Landscape study, and Vermont tied as the 48th most religious state. The study found 34 percent of the Green Mountain State's adults said they are "highly religious."
A state's spiritual devotion was measured by factors including "absolute belief in God and daily prayer."
McSoley, a parishioner at St. Francis Xavier Church, began the quest to secure a broadcast license more than five years ago when the Federal Communications Commission opened a small window to own a channel on the FM spectrum for a low-power station. It took about 18 months to secure the FCC's approval.
McSoley accesses the station's computers remotely from her Essex Junction home.
She said a radio station can reach people in ways other media outlets can't. "Radio can be a great way to reach people in the privacy of their own car and where people are apt to ponder life's great questions," she said. "I think for that reason, radio can be a great way to explain the Catholic faith, which is largely misunderstood by the general public. … My hope is that the programs on the station can clear this up and we can foster greater unity within the Christian community here in Vermont."
Ted Quigley, a practicing Catholic, embraces the organization. "105.5 FM is a wonderful change in my life," he said. "I turn it on when I'm driving or when I'm home cleaning."
The Most Rev. Christopher Coyne, bishop of Vermont's Catholics, recorded some station identifications that play through the hour.
Coyne, who was named by Pope Francis to shepherd Vermont's Catholics nearly two years ago, said he welcomes the station, praising McSoley's efforts. "The Catholic community in Vermont has been very supportive of the launch of Our Lady of Perpetual Help Radio," said Coyne. "Right now, this is the only Catholic radio station in Vermont. I hope to see many more begin to broadcast soon."
Coyne's remarks regarding the dearth of religious broadcasting in Vermont underscore what many perceive as an absence of God from the public dialogue. The FCC said it doesn't keep track of content when license applications come in.
The program director for a Christian radio network serving Vermont said religious-oriented radio outlets are filling a much-needed niche. Bob Pierce, of The Light Radio Network, said his Christian station reaches about 15,000 listeners in Chittenden County.
In a competitive market, McSoley said she is anxious for WRXJ's message to spread. "Although Vermont is one of the least religious states in the country, I have great faith that people will always be able to recognize truth when they hear it, so my hope is that many people will turn on the radio and start the journey toward discovering God," she said.
https://vtdigger.org/2017/11/05/new-catholic-radio-station-serving-chittenden-county/#.WgItH9QrK6Y